Rooms
The rooms of the 4-star Hotel Palace in Catanzaro Lido overlook the Ionian Sea and offer the most modern services and an extraordinary panoramic view of the surrounding hills and the sea. The Empire style rooms are spacious and finished with inlaid wood floors, Persian carpets and delicate light fixtures.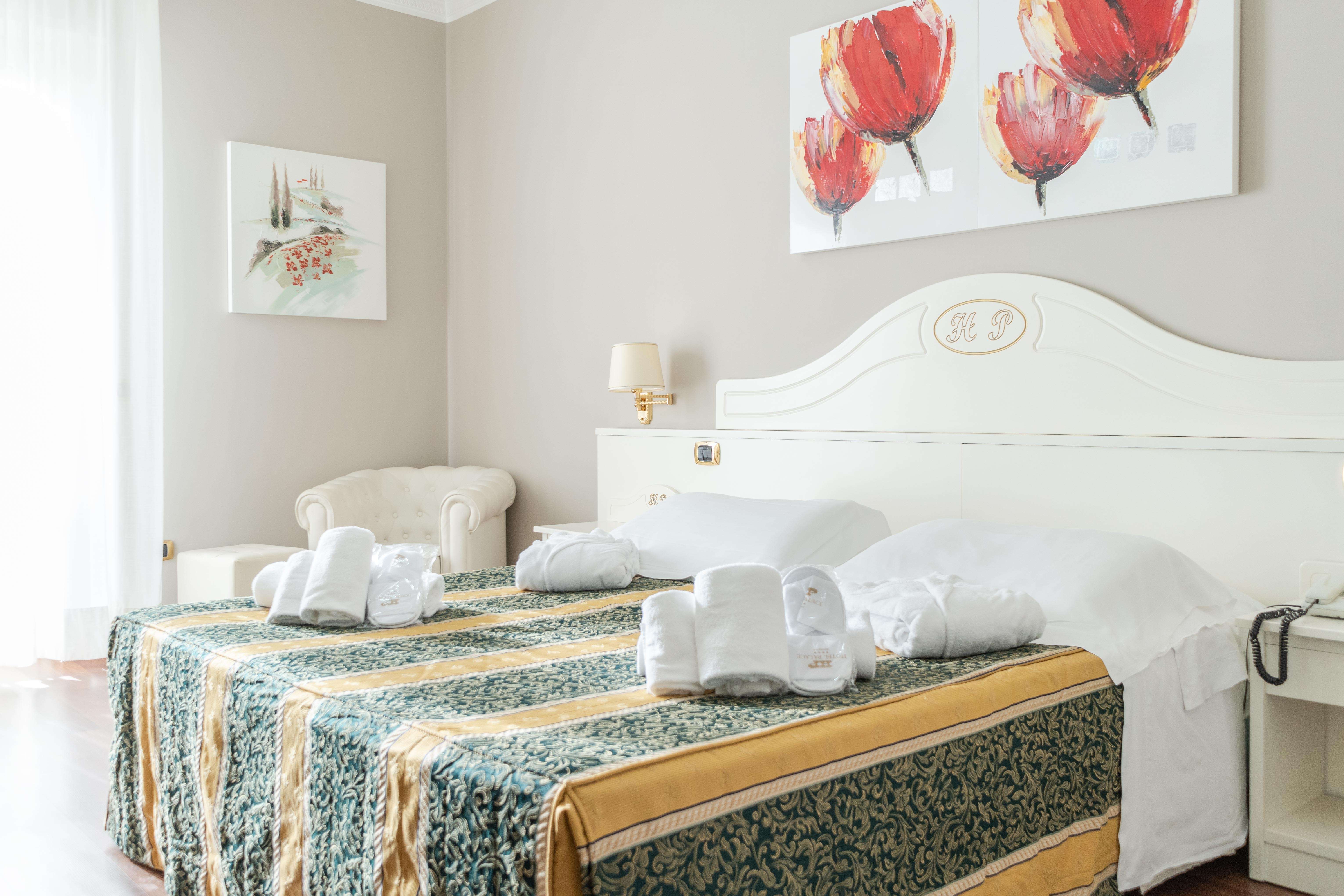 Comfortable rooms with small balcony and window on the internal side of the hotel, with every amenity and a relaxing, hospitable atmosphere. Available as singles, doubles, with double bed, and triples (with sea view). For 1-3 persons.
Double superior with sea view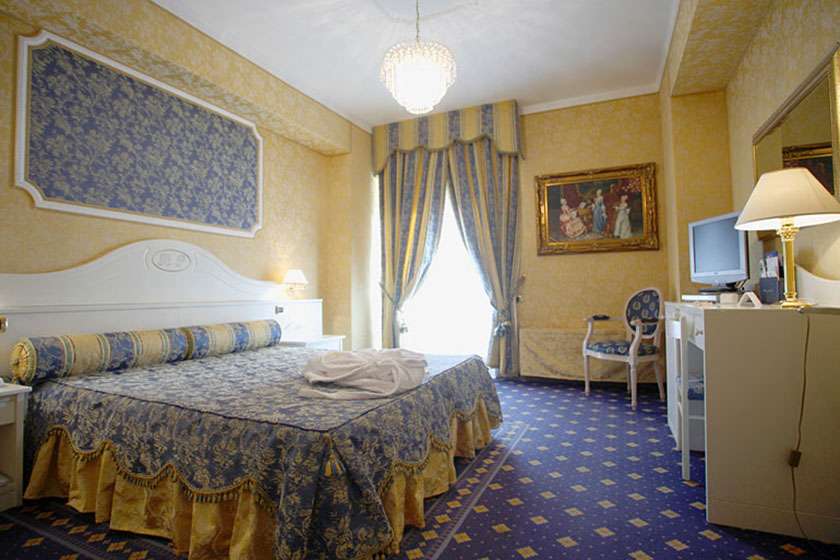 Elegant rooms, facing the sea side, for a pleasant stay in large, comfortable rooms where attention has been paid to every smallest detail. Bathroom with shower, radio and Turkish bath. Available as singles, doubles and with double bed. For 1-2 persons.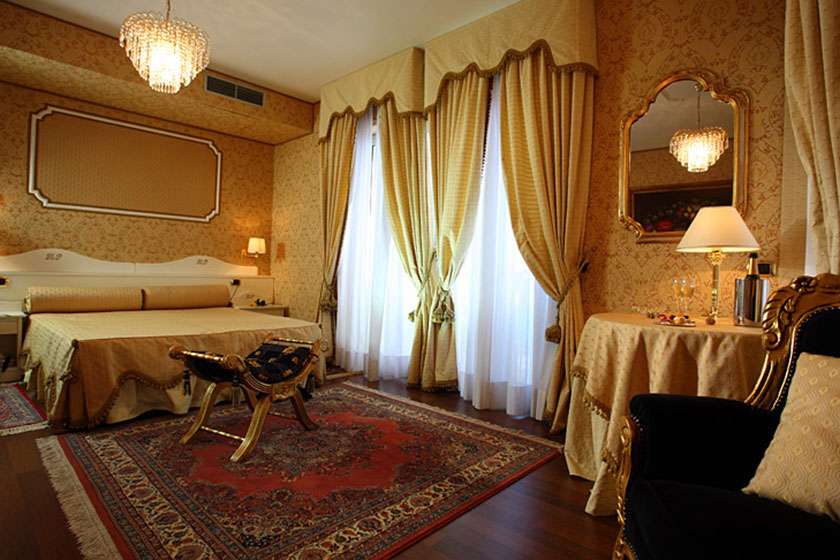 A refined solution for a stay in an exclusive environment, with small balconies with a sea view, Empire style furnishings, small sofas, armchairs and drapes made of fine fabrics. A spacious room with every amenity for a maximum of 2 persons.
Family Room with sea view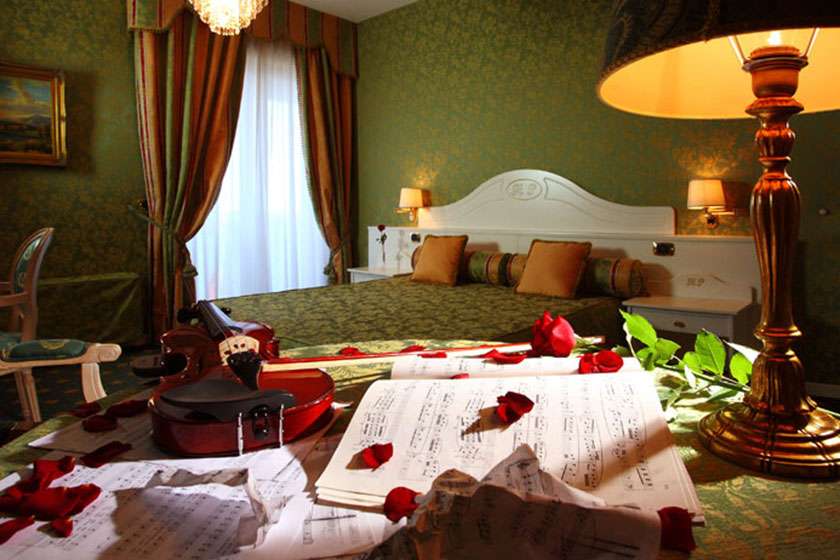 An exclusive, sophisticated and charming residence with two elegant spaces and balconies with an enchanting view of the sea. Ideal for a comfortable and truly unforgettable stay for two. Bathroom with hydromassage tub. For 1-2 persons.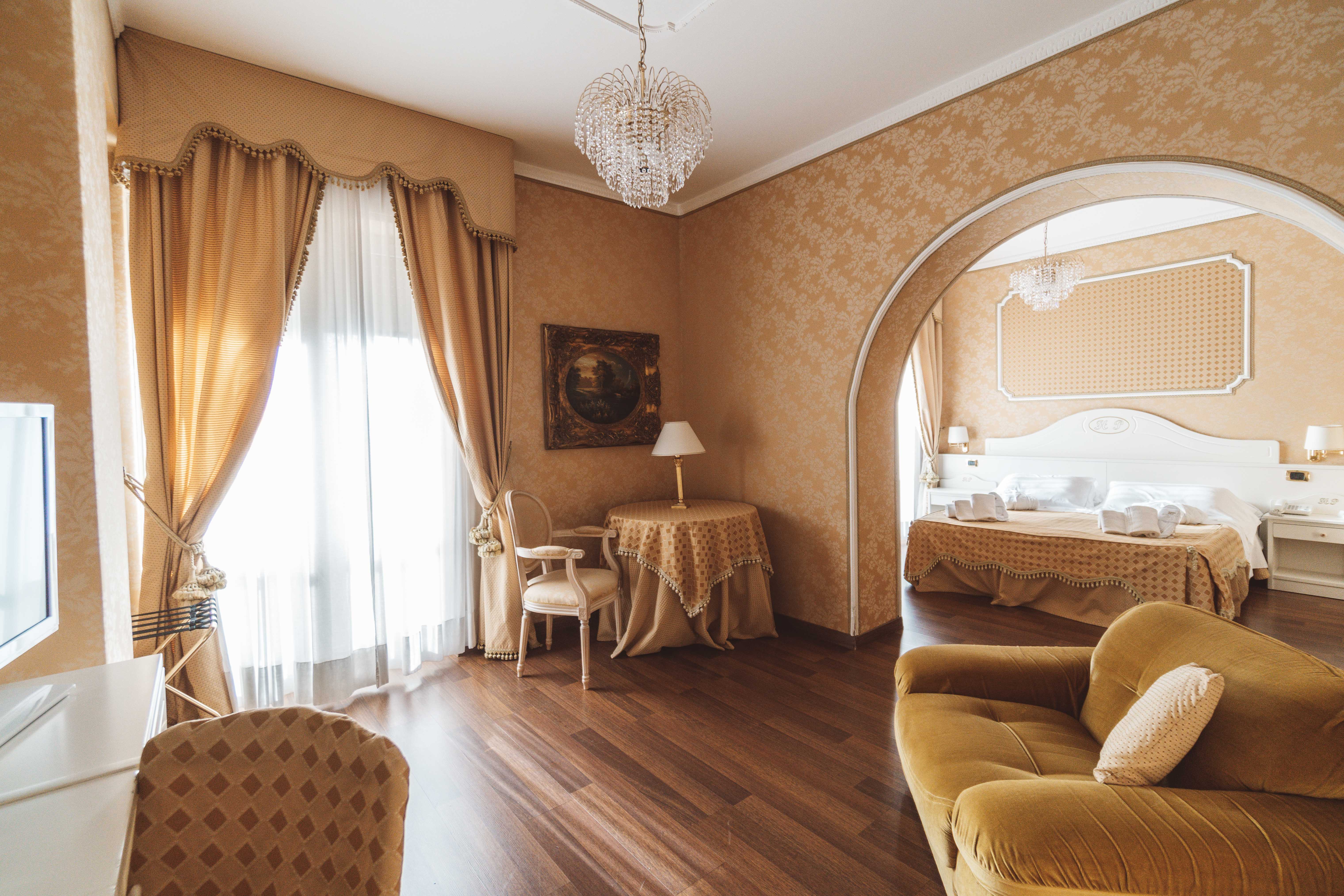 It has small balconies with a view of the sea, large rooms with parquet floors, comfortable furnishings upholstered in warm colors, marble bathrooms with shower and all the most modern services and rooms that are ideal for a business stay or a thrilling seaside vacation.
Handicapped accessible
Non-smoking rooms
Smoker rooms
Anallergic rooms
With view
With terrace
Direct-line telephone
ADSL modem outlet
WI-FI Internet
Satellite TV
LCD or Plasma TV
DVD player (Standard, Suite and Comfort)
Mini-bar
Safe
Air-conditioning (adjustable)
Heating (adjustable)
Fan
Welcome gift
Shower
Tub
Hydromassage (Suite)
Turkish bath (Standard)
Courtesy kit
Hair dryer
Electronic scale (Standard, Suite and Comfort)

Special Summer long stay
For a minimum stay of 8 nights you get a 20% discount. Offer valid from 10/07/2020 to 25/08/2020. Contact us now to get a personalized offer:info@hotel-palace.it