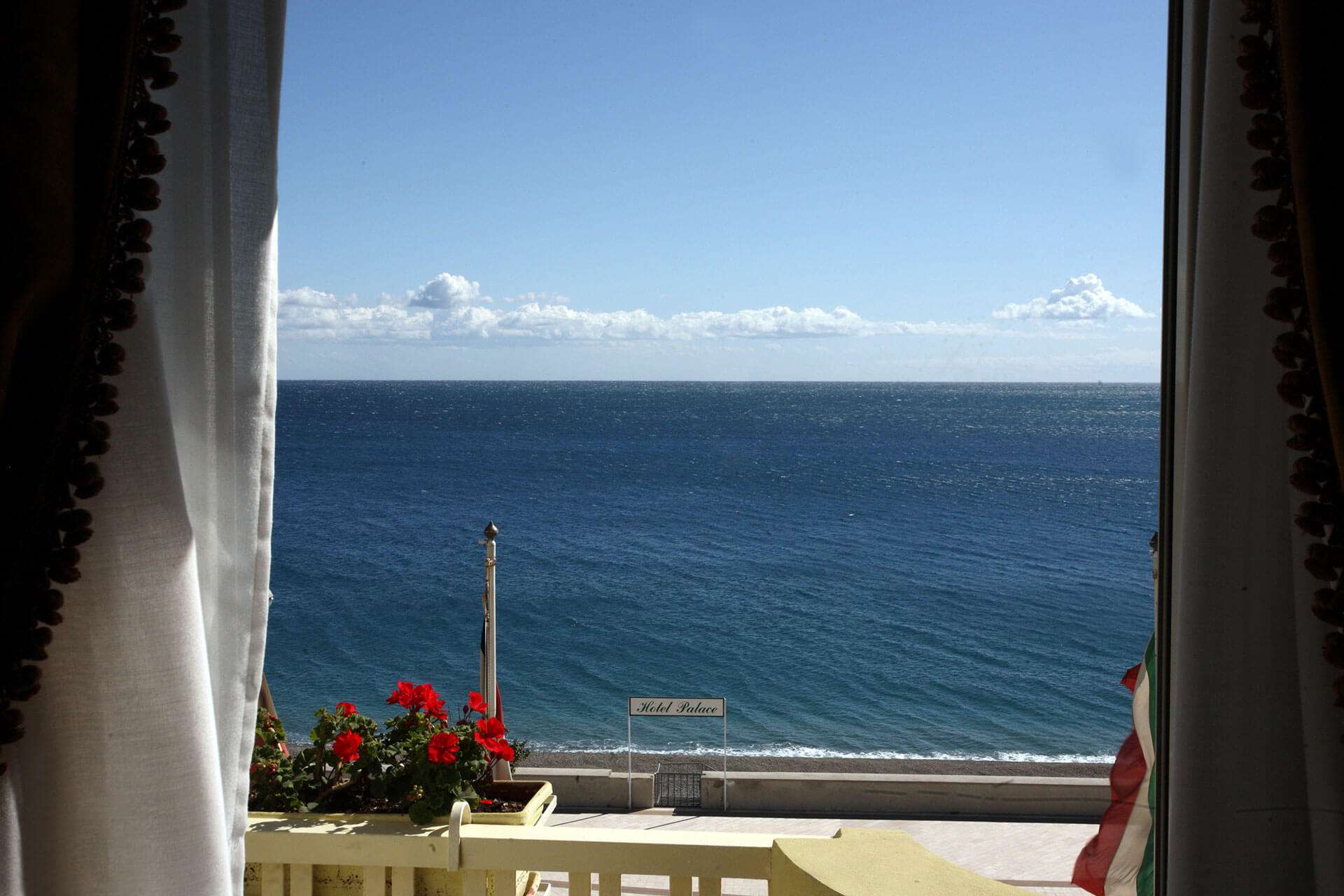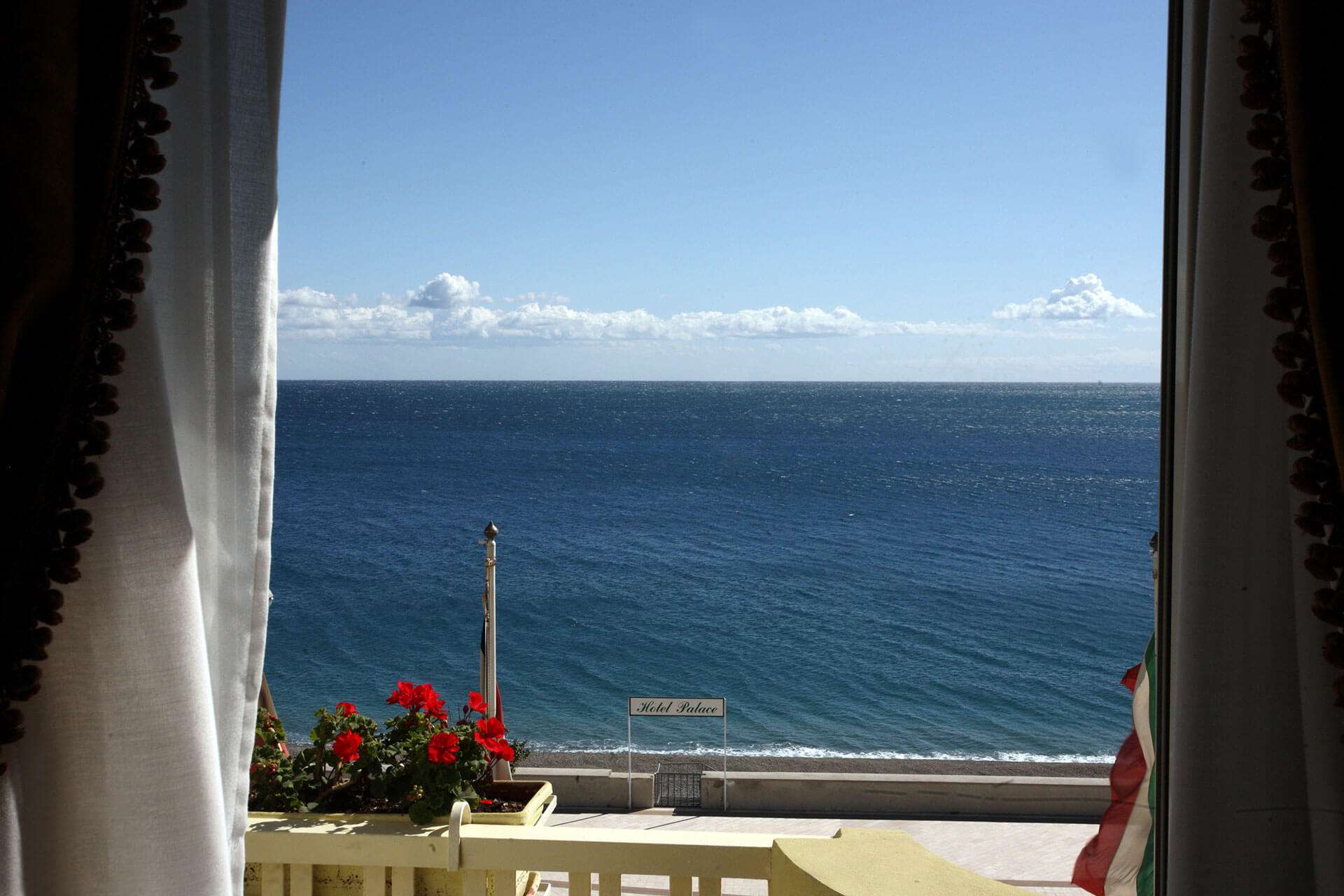 Hotel Marina di Catanzaro
Seafront Hotel Catanzaro Lido for holidays by the sea on the Ionian coast of Calabria
The Palace Hotel, located on the seafront of the maritime district of Catanzaro, the capital of the Calabria region, stands out for its strategic position that is ideal for reaching all the most important centres of interest in the city.
The particular proximity to the headquarters of the Calabria Region, with the University "Magna Grecia", with the Policlinic Mater Domini, with the Regional School Office make the hotel an effective starting point for business travellers.
Furthermore, the beachfront location and convenient access to the equipped beach are the right premises for a leisure stay full of emotions, relaxation and many sites to visit.
A few kilometres away, in nearby Squillace, you can admire the Roman remains of Scolacium together with an amphitheatre that, in the summer season, hosts international artistic events.
The historic centre of Catanzaro, about 10 km away, is home to important places of religious worship: the church of San Giovanni with its recently opened galleries, the Duomo and the Basilica of the Immaculate, the Museum of Villa Trieste (formerly Villa Margherita, because it was inaugurated on 21 January 1881 on the occasion of the visit to the city of Margherita di Savoia) which preserves prehistoric finds and numerous ancient coins dating back to the Magna Graecia era.
The Military History Museum (MUSMI), located inside the Biodiversity Park which houses 20,000 species of plants and a jogging path of about 5 km.
At 40 Km from the Hotel, you can admire the Sila Plateau which maintains a height of 1300 meters above sea level. At the same distance, but along the Ionian state road, towards Crotone, there is a marine reserve of Capo Rizzuto which offers the possibility of performing underwater activities and Capo Colonna.
By train
Take a train to the station of Lamezia Terme (35 km from the hotel) or the nearby station of Catanzaro Lido, just 2 km away. Shuttle service from and to the station is available upon request. Otherwise, you can take a taxi.
By plane
The Lamezia Terme Airport is about 40 km from the hotel. Request a direct transfer to the hotel or take a taxi, rent a car or take a bus (regional line): it takes about 30 minutes to reach the hotel. Then follow the instructions under "By train".
By car
From the A3 (Salerno-Reggio Calabria) tollway, exit at Lamezia Terme and follow the signs for Catanzaro (35 km), taking State Highway 280 to the Germaneto/Catanzaro Lido exit (6 km). The hotel is on the seaside promenade.
Leisure-time and business attractions
Scolacium Archeological Park, 5 km
Pietragrande, 10 km
Politeama Theater, 12 km
Biodiversity Park, 14 km
Sila Plateau, 40 km
Le Castella, 50 km
Riace Bronzes, Reggio Calabria, 150 km
Sanctuary of San Francesco di Paola, 100 km
Museum of Military History, 14 km
Magna Grecia University Center, 5 km
Court of Appeals, 15 km
Le Fontane Shopping Center, 2 km
Politeama Theater, 12 km
Due Mari Shopping Center, 25 km